Level 1: "BASE" for beginners:
NEW COURSE!
Mini-course "TEXTURES" in interior sketching:
Level 2: "PRO" for advanced learners:
(BEST OFFER! You save $100)
Hi I'm Olga!
I bring secrets of hand rendering from the best Russian Art Academy to interior designers and architects all over the world!


CHECK SOME OF MY DRAWINGS:
WATCH THE PROCESS OF DRAWING IN THIS 4-MIN VIDEO:
Struggle with hand rendering?
Please let me help you!
More than 100 of interior designers and students have successfully learnt from my paid video courses, they mastered perspective and achieved great results in drawing with markers

More than 7 000 people have read my best-selling book on interior sketching with markers "The SKETCH"

More than 10 000 students and designers have gone through my free ecourse on 1- and 2-point perspective
COUPLE OF TESTIMONIALS FROM MY STUDENTS
CHECK MORE TESTIMONIALS HERE (JUST SCROLL THERE): LINK
Feel inspired?
Join today for free my inspirational email course
"Interior Design Drawing with Markers"
plus get your 15+ pages Sketch-plan PDF workbook as a sweet bonus:
Watch my YouTube video on materials I recommend for my courses:
Drawings from my video course "BASE":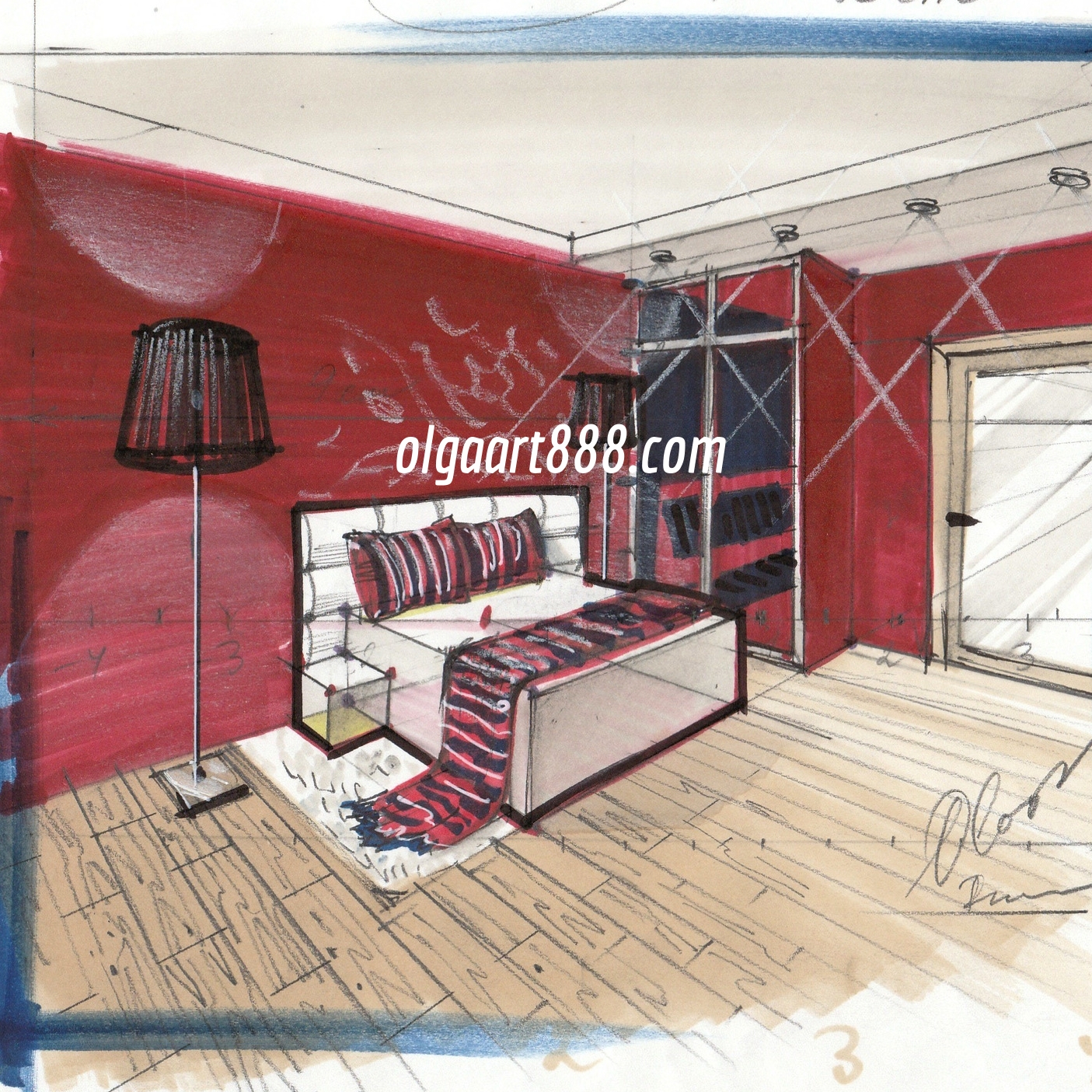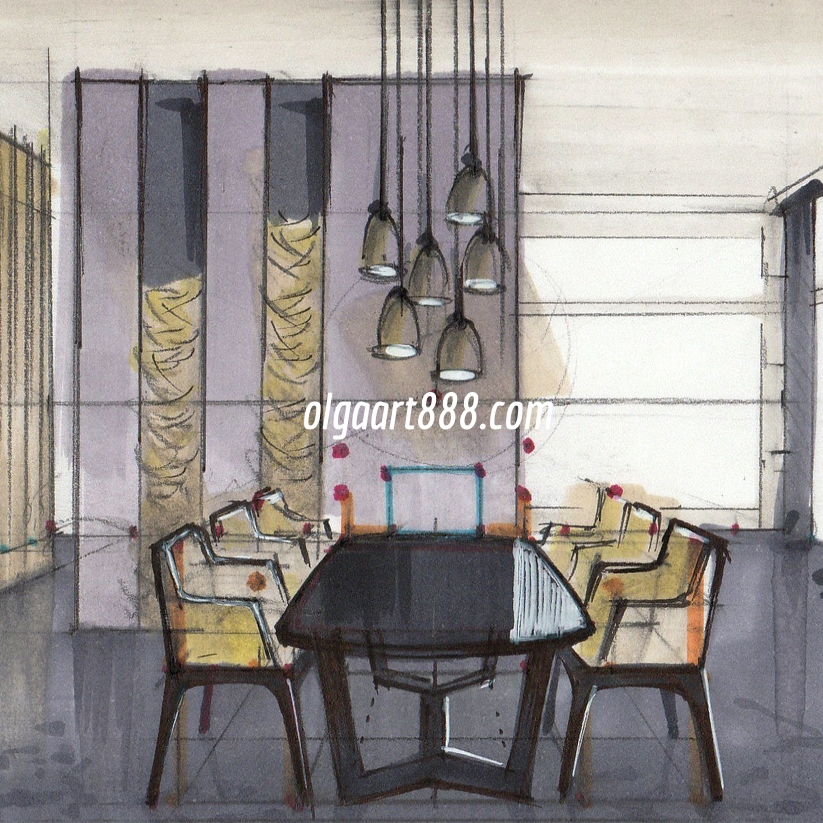 Drawings from my video course "PRO":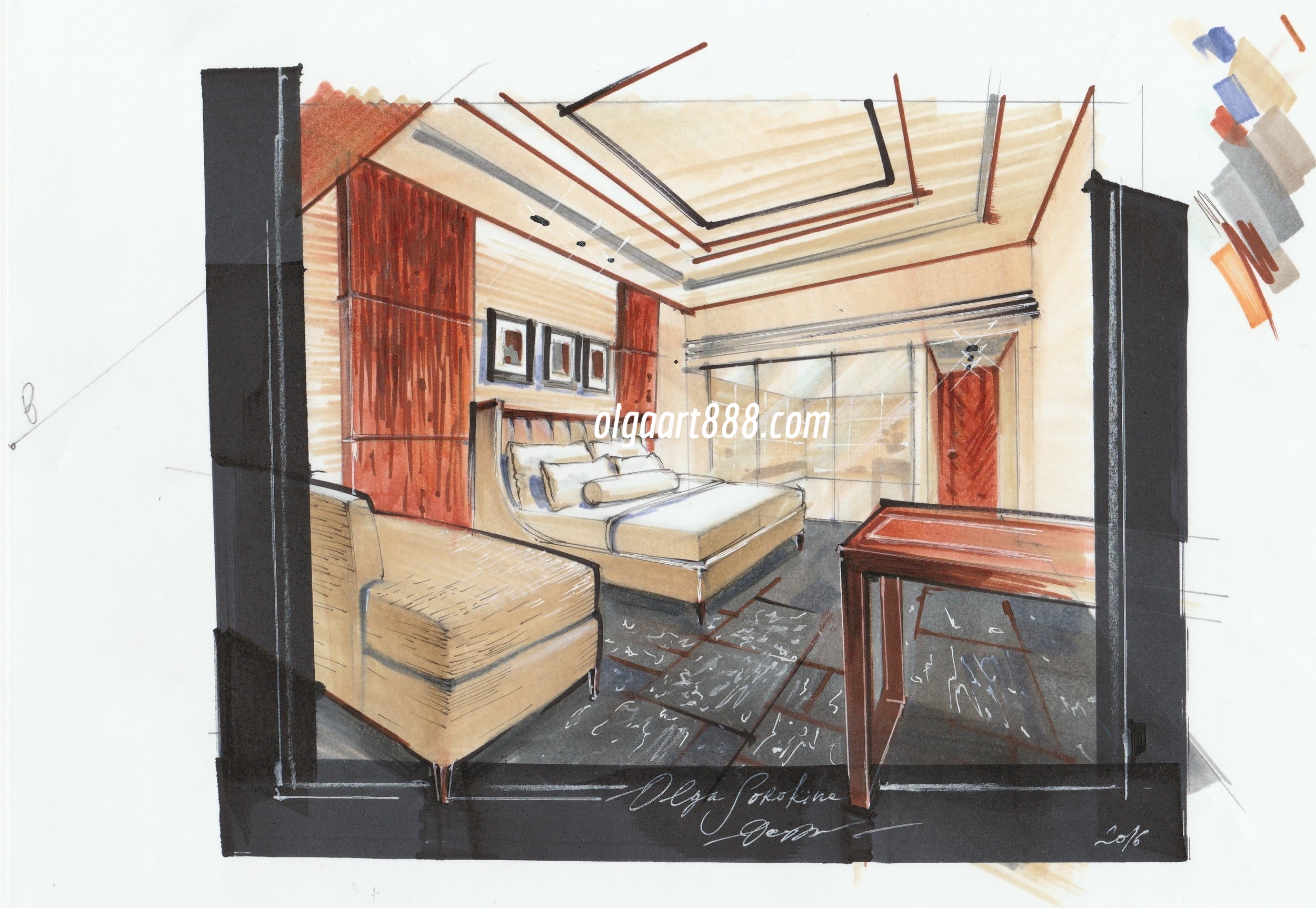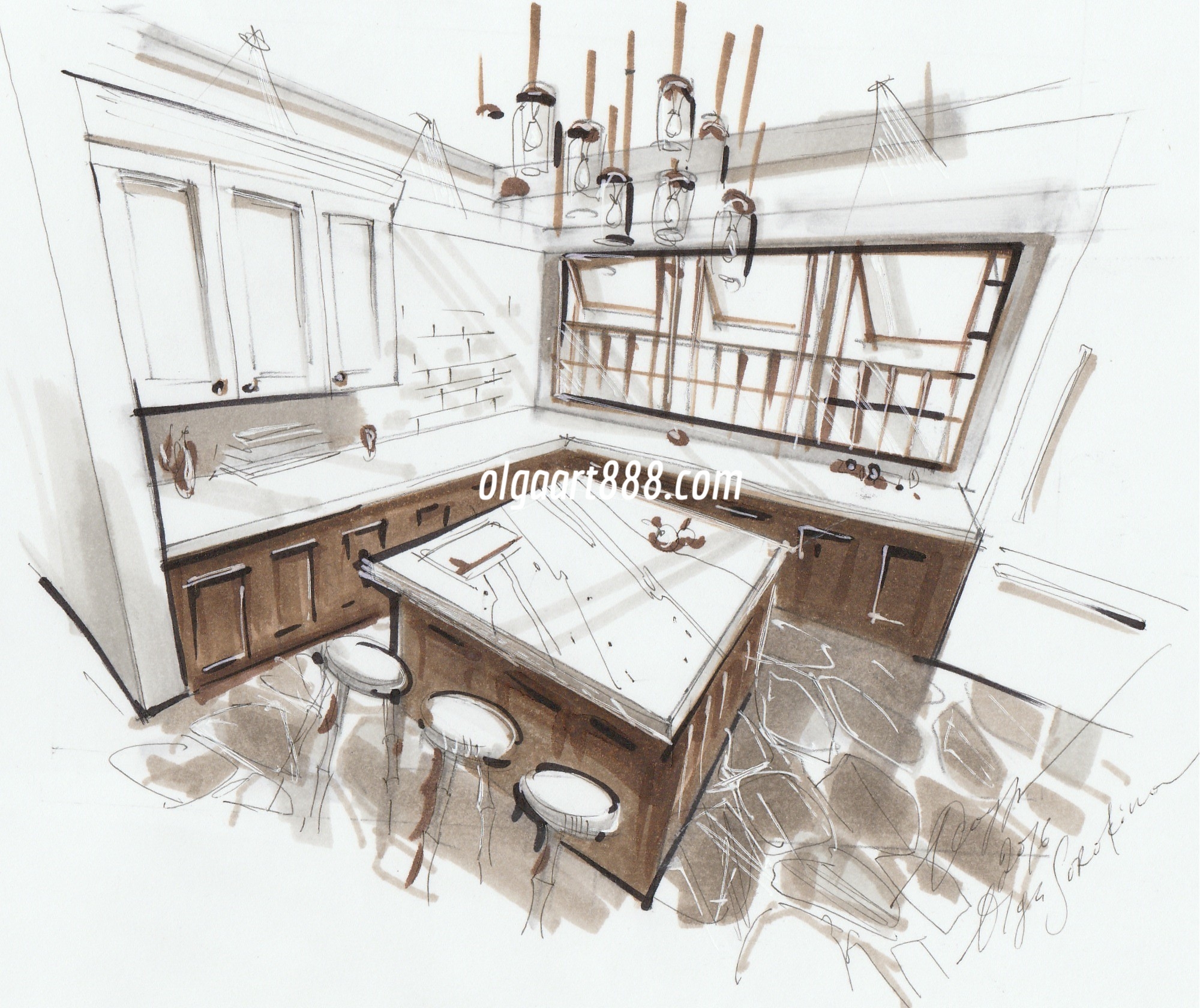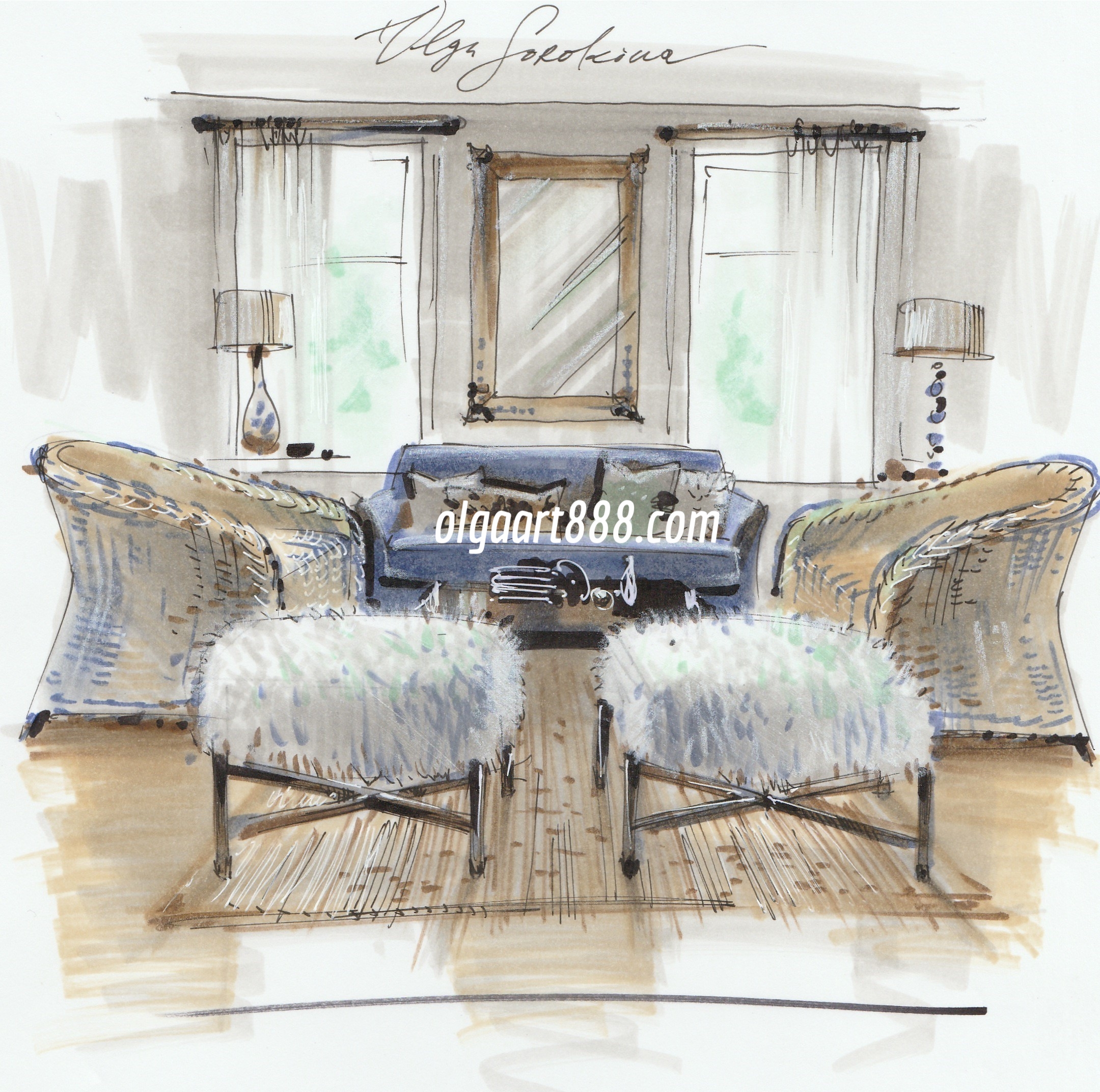 Here are some photos from my live workshops on interior & urban sketching:
Have you read my book "The SKETCH"?
Read my blog on interior design drawing:
Read my interviews with the best handrenderers in the world:
Any questions?
Please feel free to contact me:
Olga Sorokina
Olga is an interior designer, a visual artist, author of a book on sketching with markers "The SKETCH" (available on Amazon or in PDF here) and an author of online sketching courses for interior designers. She graduated from Saint-Petersburg State Academy of Art and Design. Olga has received numerous international prizes for both design and architecture. Now she lives in Auckland, New Zealand. Learn more about Olga.